Instagram is an online mobile photo-sharing, video-sharing and social networking application. It enables its users to take pictures and videos, and share them publicly or privately on the mobile app, as well as through a variety of other social media platforms, such as Facebook ,Twitter, Tumblr, and Flickr. Users are able to edit their photos within the app, add filters to change the look of their photos and videos, and hashtag their posts to get more exposure.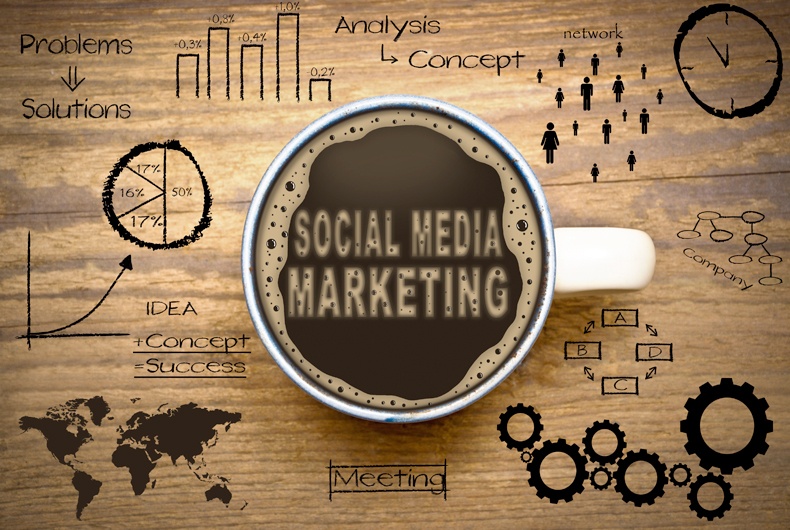 Currently, Instagram has over 300 million users, who have posted over 30 billion photos to date, and share an average of 70 million photos per day. Can you wrap your head around that? 30 billion photos! According to eMarketer, by 2019, the US Instagram audience will reach 111.6 million users representing 55.8% of social networkers, more than one third of the population and over 4 in 10 internet users. That's a lot of potential customers.
As you can guess by looking at the figures above, Instagram is a great place to go to gain exposure for your business online. With such a high number of users, your target audience just got much easier to reach. Because Facebook owns Instagram, you are able to integrate advertising between your two accounts. Here, you will find a list of ways to build your business' online presence, just by using Instagram.
1- Create an account that attracts your intended target audience.
- In order for Instagram to be a useful tool in building your business, you need an audience to see what you post, and like it. It is important to post content that is easy on the eyes, interesting and will keep your target audience engaged and interested in your account. Your goal is to gain followers who will keep coming back to your page because you post interesting and appealing images and videos.
2- Increase engagement on your page by offering comment or like rewards.
- Rewards such as coupons or promotional materials are a great way to get people interested and liking/commenting on the material you post. Asking for customer feedback on images increases engagement, as does all types of interaction with your audience. Do this by posting interesting images and asking your followers to tag a friend in your comment section. When they do that, they are entered to win a free swag bag, or tickets to a local show. People love free stuff. Having to send out a free swag bag every once in a while is worth the traffic these rewards will offer. Here is a great example of a like reward: https://www.instagram.com/p/BEmXNkKPowP/
3- #Hashtag your posts in order to expand your reach and gain the attention of those outside your intended target audience.
- A hashtag is a type of label or metadata tag used on social network and blogging sites which makes it easier for users to find messages, photos, or videos with a specific theme or content. Using hashtags that have to do with your industry and their interests will draw in a bigger crowd and make your account more reachable, as it groups together similar posts. Feel free to come up with your own fun hashtags as well and encourage your followers to use it.
4- Host contests and campaigns on your account.
- Much like offering comment and like rewards, this can be a very effective way to gain exposure on Instagram. Simply encouraging your followers to post pictures and #hashtag your brand name in exchange for some type of clearly outlined reward, like a shout out on your page, or even some promotional materials is a great way to increase exposure. Here's a great example of an Instagram contest: https://www.instagram.com/p/BEn_kjUw5DO/
5- Use the Location and Event option to create a more personal feel to your account and allow your followers to know where you're at and what you're up to.
- Instagram has a great feature that enables its users to tag a specific location within a photo which allows for your users to see where you've been, where you're at and what you've got going on. Also, creating a location tag for your business can give social media users the ability to tag your location and share your name with their followers when they visit you. Simply by adding a geotag such as "Phillips Exeter Academy," or "Boston University," to their photos that, when you click on it, opens a link to your website, or a map app that gives directions to your location, your followers will be promoting your business for you.
As Instagram is the preferred social media platform among millennials, it is not to be ignored. Whether you are posting promotional materials, hosting contests, or just sharing a funny video, Instagram is the platform to use.
Are you in education? If so, click below to download our free e-book, "Why Schools Should be Using Instagram."