The iGen-ie 5 Grants Wishes...
Imagine being able to order beautiful, short-run, high quality and fast turn printed collateral. Sounds like a wish come true, doesn't it? Well, it is. SPC's new iGen-ie 5 digital press allows for all that and more.
Dreamy, high quality digital printing opens a new world of opportunities and efficiencies
Our customers are demanding shorter runs on projects, combined with variable data capability. The iGen-ie 5 delivers both of those benefits, along with print quality that rivals offset. If you're looking for fast turnaround and monetary efficiency on post cards, posters, brochures, rack cards, and newsletters, etc., the iGen-ie 5 will be your best friend.
The iGen-ie 5 is the most agile digital printer on the market

With a maximum image area of 13.95" x 25.625", the print possibilities are riveting. The extended size allows for additional format possibilities that were only possible on offset presses. That's why we call it the iGen-ie 5, because it grants wishes!
The iGen-ie 5 offers: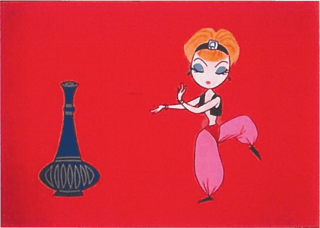 3 up 8.5x14 with variable data

Maximum sheet size 14.33" X 26"

Full size 6 panel broadside (25.4375x11 flat size) (8.5x11 folded)

Foldouts on book pages

Money savings from increased layout size
Simply email bruce.sanderson@springfieldprinting.com to get started on your iGen-ie 5 project.
Here's a video with more about the iGen-ie 5.